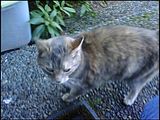 My mom lives in Shoreline and has been taking care of a stray cat for weeks now. It is THE SWEETEST CAT ever in the world. I wish we could keep her, but neither of us can. The kitty also appears to be pregnant, but we're not certain yet.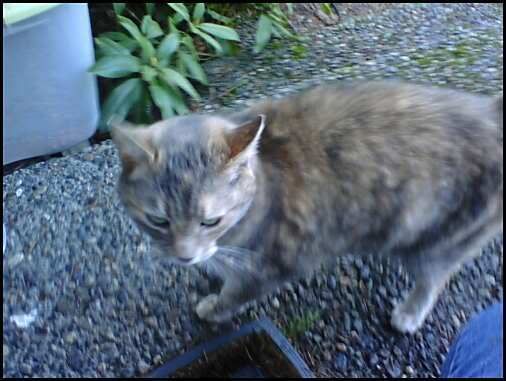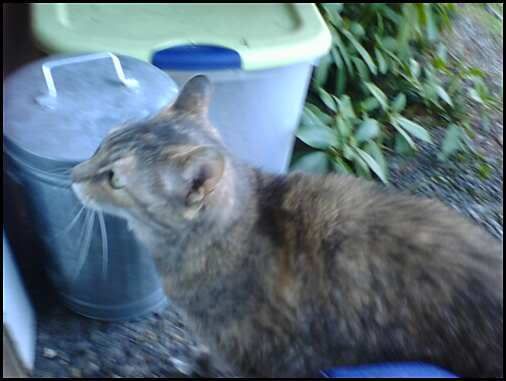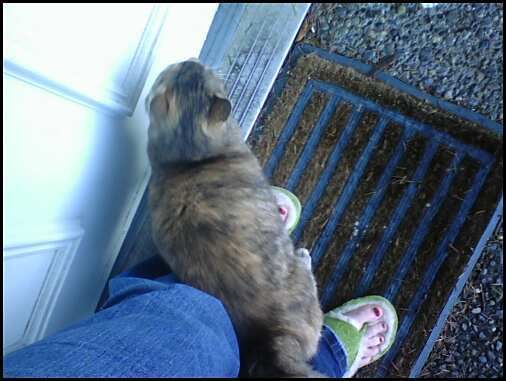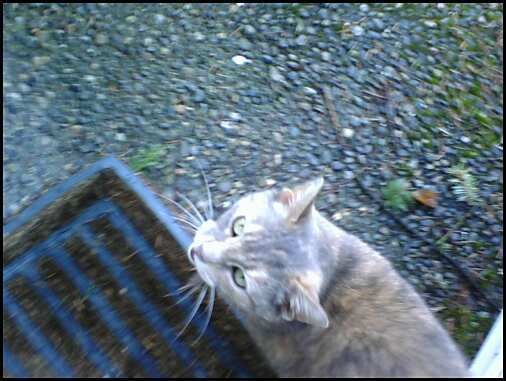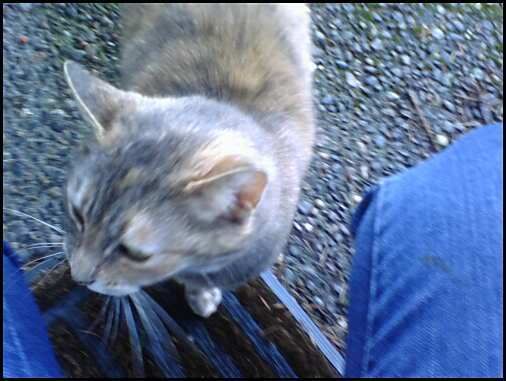 Did you or someone you know lose a calico cat? Her colors are really soft and muted--pastel calico. She had a black Harley-Davidson collar with a pink tag on it, and her pink tag had an address: XXXXXX E. Glen Dr, and a phone number, but the phone number had no area code.

We tried calling the phone number using certain area codes (206, 425, 360, etc.) but that didn't work.

Also, we've Googled, and there is no E. Glen Dr in Washington, as far as we can tell. There are E. Glen Drives in, for example, New Jersey, but the NJ phone prefixes didn't match the phone number given on the tag, either. So we are at a loss.

If you think this is your cat, please contact me at my livejournal.com address (thiscantbesoy) or comment here. I'm asking, in order to verify it's your kitty, that you be able to tell me either the phone number given on the tag, or the street number of the E. Glen Dr address.

If we can't find her owners, my next post will likely be trying to find her a new home. She is a tremendously friendly, loving, affectionate cat. So very sweet. Sigh.