Ahem...

First , Tonight is Schizophrenia!
kaosqueen and
nightwind23 are spinning tonight! Come show them love!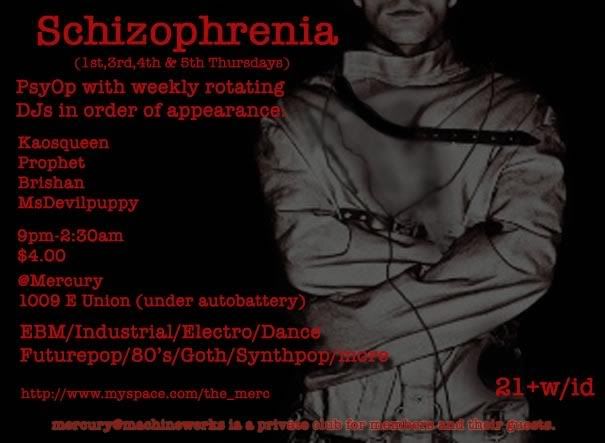 Next, this Sunday is Fifth Column with
machine_logic and
nightwind23 we'll be open extra late because (for those of you in the know) it's Helmut's going away party! With special DJ Guest Osiris N from Bell's Theorem! Come show some support! It'll be all that and a bag of chips! Membership not required for either of these nights. Thanks to
bigdonkeyretard for the spiffy flyer!!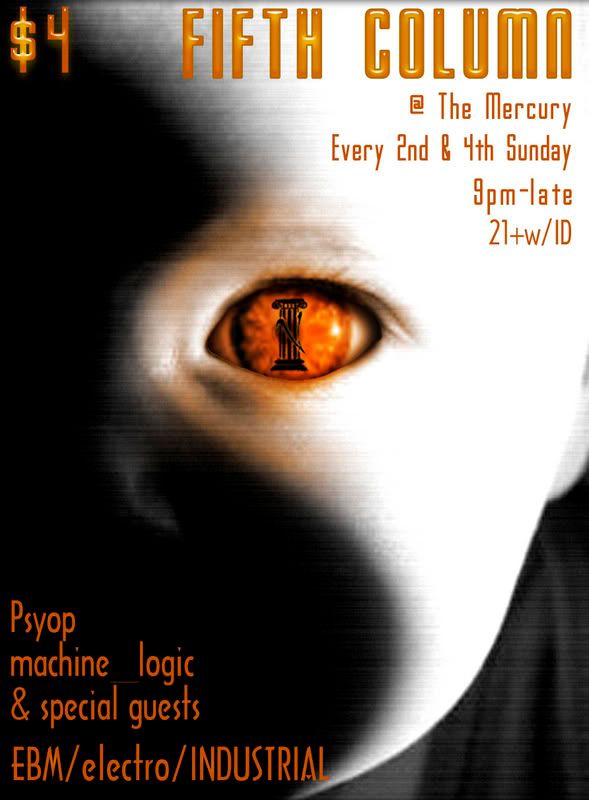 Okay everybody, carry on smartly...